Do you or your loved ones feel like you are starting to miss things even though you have hearing aids? Are you finding you are asking to repeat more, especially in noise? Do you find yourself tired at the end of the day or worse not even wanting to wear your hearing aids because they are not functioning for your lifestyle properly?
If you answered yes to any of the above questions then here are 5 reasons you may want to consider a hearing aid upgrade.
Your hearing aids are no longer working well.
• Hearing aids do not last forever. They are mini computers in our ears that can deteriorate over time.
• Your body is a sauna to the hearing aids, wax and moisture are the biggest culprits for break down and repairs.
• Technology is constantly improving each year, especially in hearing in noisy situations. We want our brain to acclimate to the new changes so we are hearing the best we can.
Your hearing has changed.
• Hearing should be tested once a year, just like our eyes, our teeth, our overall wellness checks at our doctors.  
Your lifestyle changes.
• Our lives are constantly changing, along with our lifestyles.  Make sure your hearing aids are supporting your lifestyle needs and changes.
Your health has changed.
• Has your health changed recently? There are many health concerns that are directly correlated with hearing loss. Making sure your hearing aids are a proper fit will help keep your health and cognitive function working properly.
To improve overall listening performance.
• Experienced hearing aid wearers often develop specific listening preferences. New advancements give listeners more control over hearing aid settings and functionality.
Ear-to-ear technology also allows your hearing aids to make environmental decisions by communicating with each other, making listening in difficult environments more comfortable. Our industry-leading feedback technology provides stable gain without whistling, while our Surface Nano Shield technology protects hearing aids from water and oil, reducing the need for repairs.  (www.starkeypro.com).
Having your hearing checked annually and discussing any changes with Swift Audiology can help you determine when an update might be necessary. Here at Swift, we understand the available hearing aid options and can work with you to find the right technology for your hearing and your lifestyle.
Want more hearing resources? Subscribe to our audiology newsletter.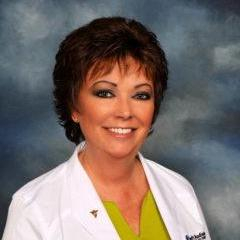 Latest posts by Debra Swift, BC-HIS
(see all)