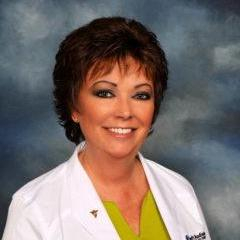 Latest posts by Debra Swift, BC-HIS
(see all)
Many of us know that there are things we can do to prevent hearing loss. Limiting exposure to very loud sounds coming from loud music venues or sporting arenas is one way to make sure your ears remain sensitive to quiet sounds. Wearing earplugs is one of the most effective ways to reduce the decibel level of sound coming to you, effectively transforming sound from a dangerous to safe volume.
Earbuds and headphones are fun to use, but extended use at full volume can cause irreversible damage, so using these devices for shorter amounts of time and at quieter volumes is another preventative approach. However, did you know there is something you can do to lower the risk of hearing loss that has no obvious connection to the ears? Recent research demonstrates that abiding by a healthy diet can do just that, giving you a better chance to preserve hearing ability into the aging years.
What is a healthy diet?
Before exploring the design and results of the study, we first need to establish what exactly is a healthy diet. Among the many approaches to healthy eating, ranging from low-carbohydrate, and ketosis diets to vegan and sugar-free, two particular diets stood out to the researchers as particularly related to a range of healthy outcomes: Dietary Approaches to Stopping Hypertension (DASH) and the Mediterranean Diet.
These two nutritional plans have much in common. Both diets emphasize fresh fruits and vegetables alongside plant-based proteins and whole grains. They also suggest limiting the use of processed foods, sugary desserts, and high-sodium snacks. Although these fundamentals are held in common, they have some significant differences.
The DASH diet prompts its followers to limit the intake of saturated fats. These fats coming from sources like red meat, butter, and many oils have been linked to heart disease and a host of other negative health outcomes. Whereas the DASH diet focuses on these unhealthy fats, the Mediterranean Diet takes a different approach by emphasizing consumption of healthy fats such as olive oil and the fats found in seafood. As well as promoting healthy fats, the Mediterranean Diet also permits its followers to drink a glass of red wine with dinner!
Healthy Eating and Hearing Loss
In order to identify the relationship between diet and hearing loss, a study based in the Brigham and Women's Hospital used over 20 years of data from 19 testing locations across the United States. This methodology was devised by the lead researcher Sharon Curhan, MD, who is a physician and epidemiologist at Brigham's Channing Division of Network Medicine. Her team used a longitudinal and rich data set that tracked eating habits of a large group of respondents in these different locations.
Among the participating women, most were in their 50s and early 60s, with an average age of 59. The first surprising result was the sheer number of people with hearing loss. The hearing test was divided into three ranges of hearing, expecting the lowest frequency range of sound to have the lowest level of incidence, a moderate number to have hearing loss in the middle frequency range, and the most women to have hearing loss in the high-pitched range of sound.
Indeed, the hypothesis was correct. Nineteen percent of participants had hearing loss in the lowest frequency range, 38 percent in the middle range, and nearly half had some form of hearing loss in the highest frequency range. The group of respondents was on average younger than the group who tends to come in for a hearing test or to seek assistance, so these results came as a surprise to researchers.
Although the general numbers were high, those who reported a diet that resembled the DASH or Mediterranean Diet over the last 20 years had significantly lower rates of hearing loss, controlling for other factors. These results open up new lines of inquiry for the researchers. Primarily, they are curious to know what mechanism connects healthy eating to hearing loss, and more fine-grained qualitative research will be necessary to make that determination. Nonetheless, the results are convincing enough to prompt each of us to pursue a healthy diet not only for the other known benefits but also for the future health of our hearing.
If you believe you are experiencing a hearing loss, contact us today to schedule a consultation and hearing test. We're here to help!