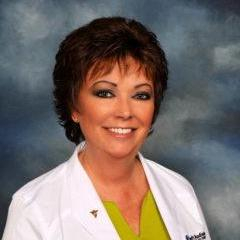 Debra Swift is the original founder/owner of Swift Audiology and Hearing Aid Service and has been in Practice for over 30 years. She has been providing excellence in Hearing Healthcare in Washington, Fayette, Westmoreland, Greene and Allegheny Counties. Debra is Nationally Board Certified in Hearing Instrument Sciences and has served on the Board of Directors for the Pennsylvania Hearing Healthcare Association as past Treasurer and is currently serving as Secretary. She was awarded the PHHA President's award for outstanding service and has received the Melvin Jones Fellowship award from the Lions club, for her service in helping those in need of hearing help.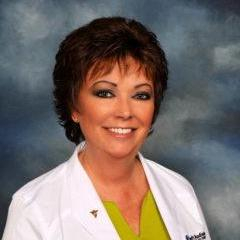 Latest posts by Debra Swift, BC-HIS (see all)
Clinics, hospitals, and treatment centers can be nerve-wracking places, but they can be especially intimidating for older adults who may have hearing difficulties. More and more research is now being done regarding the treatment of older adults and how that treatment could be improved if their hearing loss was acknowledged and treated.
This reinforces the idea that everyone should take care of their hearing as they age and a hearing test at Swift Audiology should be one of the things you put on your "to do" list each year. Call one of our five locations in the greater Pittsburgh area to schedule your hearing evaluation today.
Hospitals and hearing loss
About 48 million people In the United States have hearing loss. And throughout the world, the World Health Organization estimates nearly a third of the population over the age of 65 has hearing issues.
Hearing loss is the fourth leading "disability" globally and as we all live longer, this will increase. Researchers at New York University in New York City reviewed data involving hospital patients and found those with hearing loss had a 32% chance of readmission within the next month due to communication issues they had with their doctors.
The study used 4,436 participants who were 65 years old and older. All had been  hospitalized between 2010 and 2013. About 12% self-reported that they had hearing difficulties that made it hard for them to communicate with doctors and other medical personnel. This communication issue has also shown up in other studies. The New York study authors wrote in the study conclusion that raising awareness of the high prevalence of hearing loss among seniors with medical staff and educating them on how to communicate with people with hearing difficulties would go a long way to curtailing readmission costs for the insurance company and the patients.  Few hospitals, according to research, even asked patients about hearing loss upon admission.
Communication difficulties
Studies reveal older patients with vision or hearing issues have difficulty communicating with medical staff and medical staff is not necessarily aware of the best way to approach that issue. Health care institutions, while seemingly quiet to visitors, have their own set of "noise" issues. There are beeping alarms, conversations nearby between doctors and other patients, poor sound insulation in rooms and loud televisions. General research shows people who have hearing loss may have trouble understanding what medication they are taking and why as well as trouble describing their symptoms. They also may not understand what the side effects of a medication are and what they may experience after taking the medication.
Medical professionals tend to spend less time with patients who have hearing difficulties because it is harder to communicate with the individual. One study the level of communication was found to be "far less" with patients who had hearing issues, than the level of communication and interaction between medical staff and "hearing" patients.
Ways to improve communication
Those working with older patients should be made aware that older patients might have trouble understanding what they are saying. They should be taught strategies to improve the level of communications. These would include, decreasing background noise such as turning off the television and standing directly in front of a patient when carrying on a conversation.
Hospitals should consider supplying assistive hearing devices to older patients and screening for hearing issues should be routine when admitting older patients. Hospital staff and medical personnel should speak in short sentences and not exaggerate speech or lip movements and ask the patient frequently if they are understanding what they are saying. If necessary, communication may have to be in written form like on a white board. Use an interpreter if a patient knows and is used to communicating in sign language. It is helpful to make sure caregivers are aware of aftercare instructions.
Take care of your hearing health
The best way to stay on the path to hearing health is to get regular exams at Swift Audiology. Family-owned and operated, the Swift professionals at any of our locations is ready to give you a hearing exam and recommend a course of treatment that is best for you. Call one of our five locations serving greater Pittsburgh today!