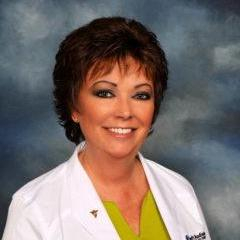 Latest posts by Debra Swift, BC-HIS
(see all)
Sports fans will tell you that there is nothing as exhilarating as cheering and stomping with a packed arena of other fans in support of your favorite team. When they need your support the most, you can feel the energy in the room prompting you to cheer and make noise that you wouldn't in any other setting. This incredible ruckus is part of what makes a live sporting event so much fun, and many feel inclined to make noise for their team even while seated at home watching television. Although most fans are lucky to attend a game for their favorite players once a year, what if you were part of that din of cheers and noise every time a game took place? 
If you think back to the last time you were at a professional sporting event, many memories might fill your mind. Among them, you might recall the feeling when you left the stadium. Did you have a ringing in your ears? A feeling of dullness in the sounds of the outside world? Did you even experience some temporary hearing loss from the event? 
Not only athletes but also those in the vast support network of people making professional sporting events take place all know the toll that noise can take after days and days of exposure. Let's consider the effect of noise on the ears as well as the ways that you can protect yourself against hearing damage. 
How Serious is Athletic Hearing Loss?
Although it is a recreational activity, football stadiums are some of the loudest places you can attend with sounds reaching as high as 142.2 decibels, nearly as loud as a jet taking off. The fun and enjoyment associated with these sporting events makes them seem harmless to some, but two high-profile NFL players have come forward with their own experiences of hearing loss. 
Terry Hanratty, a quarterback for the Pittsburgh Steelers, and Reed Doughty, a safety for the Washington team, have both disclosed that they struggle with hearing loss after their careers in football. Although the most common form of hearing loss—sensorineural hearing loss—is due to exposure to noise, another possibility might have led to some hearing loss for these players. 
Repeated head trauma has a number of harmful effects for football players, and one of them might have been nerve damage in the auditory nervous system. These impacts would have a direct physical effect whereas the slow damage of noise might have been taking their toll at the same time. Although football not only has the hardest impact of most professional sports and some of the loudest crowds at packed arenas, other sports can have an effect on hearing ability, as well. By measuring the decibel level of noise within stadiums, these sporting organizations can take responsibility for the damage they might be causing to their players and other staff.
What Can Be Done About Athletic Hearing Loss?
Several steps can be taken to prevent athletic hearing loss for the players and all those involved in the game. In the first place, hearing protection is the best way to prevent hearing loss, particularly when it is related to these isolated events. 
Simple disposable foam earplugs can do a lot to reduce the overall volume of an event, sometimes lowering the decibel level from 20 to 33 decibels and pulling that level into something that does less damage. In addition to these simple devices, custom-fitted ear molds can be designed to fit precisely in the curvature of the ear. These units can reduce the volume of a sporting event while preserving the ability to communicate and even to sell concessions at these events. 
For the players, protective devices can even be used that allow players to hear what other players have to say while reducing the noise of the crowd. Organizations should take responsibility for their players and employees to provide these devices, but individuals can also take their hearing destiny into their own hands. 
By wearing hearing protection at events, all those involved in athletics can preserve the hearing ability they currently have. For those who have already incurred athletics-related hearing loss, contacting a hearing health professional is the first step in the direction of diagnosis and treatment. 
Treating Hearing Loss
Whether you're an athlete or an avid sports fan, we're here to help! Contact us to learn more about how hearing loss treatment can benefit you.