When I ask my patients if they could change or improve anything with their hearing what would it be, hearing on the phone is a popular answer. While most hearing aid technology has now improved to send the signal to both ears, we still have some patients that struggle with the phone.
If you also have trouble hearing on the phone or find yourself asking others to repeat themselves, Caption Call may be the solution for you. Caption Call is an internet based telephone that not only amplifies the sound to the patient but also is scripted on a screen so the patient can also read what is being said.
Benefits of Caption Call:
Easy to read the caption of what the caller is saying

Voicemails that can be displayed and read back to the patient

Amplified phone AND speakerphone that would benefit the patient

Free to those patients who qualify through the Federal Trade Commission
Yes, you read it correctly – Caption Call is absolutely FREE to those hard of hearing patients who qualify.
How do you know if you qualify? Ask any of our hearing professionals at Swift Audiology!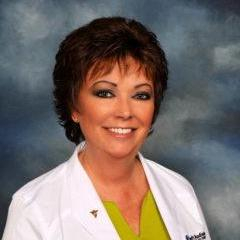 Latest posts by Debra Swift, BC-HIS
(see all)