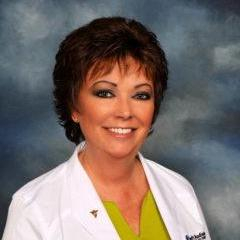 Debra Swift is the original founder/owner of Swift Audiology and Hearing Aid Service and has been in Practice for over 30 years. She has been providing excellence in Hearing Healthcare in Washington, Fayette, Westmoreland, Greene and Allegheny Counties. Debra is Nationally Board Certified in Hearing Instrument Sciences and has served on the Board of Directors for the Pennsylvania Hearing Healthcare Association as past Treasurer and is currently serving as Secretary. She was awarded the PHHA President's award for outstanding service and has received the Melvin Jones Fellowship award from the Lions club, for her service in helping those in need of hearing help.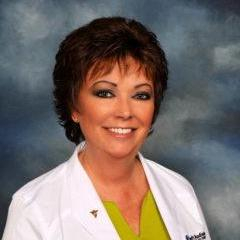 Latest posts by Debra Swift, BC-HIS (see all)
Hearing loss affects quite a large amount of people, with this number increasing every year. Despite this, the number of people seeking treatment for hearing loss hasn't gone up by the same amount, which could cause a variety of problems for people suffering from the disorder.
While many people will know that a loss of hearing will get worse over time, quite a significant number may not know that there are a variety of other issues connected with it. Perhaps the most prominent of these are balance disorders, which can get progressively worse with time.
Though this may be somewhat surprising for a large number of people, a variety of studies have shown that there's a vital connection between the two. The primary reason for this is that your hearing can have a much larger role in a variety of areas that you may believe.
As such, losing it can have quite a significant number of consequences, the majority of which will continue to worsen.
The Connection Between Balance & Hearing
Your hearing and vision play a vital role in keeping you balanced, with a variety of studies suggesting that damage to either can result in a variety of balance disorders. According to some research, if there's a problem with your vestibular canal, the interior of your ear, then it's possible that you could suffer from a sudden loss of balance.
There are a few important reasons why this is the case, with much of this being driven by the fluid that's contained within the ear. As you move, so does the liquid that's within your ears, which is then interpreted by your brain in a variety of ways. However, damage to your ears or other types of hearing loss could interrupt this connection.
While much of this could be because of damage to your vestibular canal, there can be a variety of other ways that this interruption can be caused. Regardless of what's doing so, there could be a variety of symptoms that result from it, with a loss of balance being one of the most notable.
The primary reason for this is that the connection between your inner ear fluid and your brain is one of the main factors in understanding what's going on around you. Any change to this, such as from losing your hearing, could mean that your brain may not be able to understand your environment correctly.
This will subsequently mean that you may suffer from a loss of balance, alongside a variety of other issues. Some of the most prominent of these include disorientation and dizziness, which will feed back into this sense of unbalance. Untreated hearing loss could mean that this will get worse over time, with dizzy spells becoming more and more frequent.
While ensuring that you keep your hearing for as long as possible is the primary reason for seeking treatment for hearing loss, avoiding each of the above issues can make it increasingly more vital. Despite this, many people may not know how they can overcome the problem. According to a variety of studies, hearing aids may be one of the more effective ways of doing so.
How Hearing Aids Can Help
There are a variety of reasons why hearing aids can help improve your balance and potentially avoid any issues as a result of losing your hearing. Perhaps the most notable of these is that they allow your brain to get a much better image of your overall surroundings, which is vital for keeping your balance.
While your hearing will allow you to understand what's happening in front of you, your hearing absorbs information from the entire environment. As a result, the information that's typically gleaned from these surroundings helps to inform how your brain reacts. However, untreated hearing loss will disrupt the majority of this.
By using a hearing aid, you'll be able to overcome this disruption and avoid the potential balance disorders that would typically be seen as a result of these issues. In essence, a hearing aid will help to correct the problem at hand, which will provide a variety of benefits.
While ensuring that your hearing is as high-quality as possible will be the most important of these, the aids will also prevent any other issues from developing. This could make seeking treatment for hearing loss early a vital component of staying fit and active.
Swift Audiology
If you've noticed changes in your hearing and struggle with balance issues, contact us today. We provide comprehensive hearing health services and we're here to help!