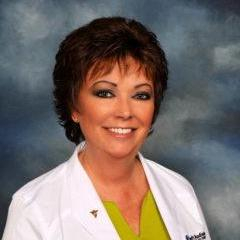 Debra Swift is the original founder/owner of Swift Audiology and Hearing Aid Service and has been in Practice for over 30 years. She has been providing excellence in Hearing Healthcare in Washington, Fayette, Westmoreland, Greene and Allegheny Counties. Debra is Nationally Board Certified in Hearing Instrument Sciences and has served on the Board of Directors for the Pennsylvania Hearing Healthcare Association as past Treasurer and is currently serving as Secretary. She was awarded the PHHA President's award for outstanding service and has received the Melvin Jones Fellowship award from the Lions club, for her service in helping those in need of hearing help.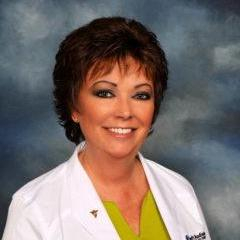 Latest posts by Debra Swift, BC-HIS (see all)
If you are the owner of a new set of hearing aids, congratulations on taking a step toward a better life! Having hearing aids is an essential way to make life more vivid, dynamic, and comfortable for anyone who has hearing loss. Now that you have your aids, you might be curious to know more about the components, styles, and functions that hearing aids may have.
In addition to getting to know the functionality of your particular pair of aids, you may want to have a better familiarity with the technology itself. Overall, hearing aid technology is greatly improving, and new innovations are being developed each day. Let's take a look at the main types of hearing aids, the components they have, and the functions you can expect.
Types of Hearing Aids
There are four main types of hearing aids with several varieties of each.
The first are Behind the Ear (BTE) hearing aids. These units have two main parts that are connected by a tiny tube. One component sits behind the ear, while another is inserted into the ear canal. Some of these are made of a single piece of molded plastic rather than two components connected by a tube.
The second style is an In the Ear (ITE) hearing aid. These units fit entirely in the ear, and some are made of a larger device that is custom fitted to the curvature of the outer ear.
The third style is an In the Canal (ITC) hearing aid. As you might expect, this type of hearing aid fits more deeply into the ear canal, though they may be visible from the exterior of the ear.
The final style of hearing aid is called the Completely in The Canal (CITC) hearing aid. These units are invisible within the ear canal, fitting entirely into the middle ear.
Each style comes with its own range of benefits and detriments suited to your lifestyle and needs. You should confer with your hearing specialist about the right style of hearing aid for your individual hearing profile and the features that you desire. If you have any trouble inserting or removing the aids, feel a sense of muffling, or struggle to hear with the aids, be sure to mention these concerns to your hearing specialist. Although it may simply be an issue of getting used to the new technology, there may be another option that is better suited to your needs.
Hearing Aid Components
Most current hearing aid models have four main components: a microphone, computer, amplifier, and loudspeaker. Depending which style of hearing aid you have, these components may be in different locations within the units. The microphone is used to detect sounds in the environment and to transform them into electrical signals. The computer then takes these electrical signals and puts them into a form that suits the hearing needs of the individual user. the amplifier makes the signal from the microphone stronger, suited to someone who needs to hear more loudly than the environment affords. Finally, the loudspeaker re-converts the electrical signal that has been traveling through the hearing into an acoustic signal that can be heard by the user once again. Hearing aids can use digital or analog processing. Most newer hearing aids use digital processing, converting the electrical signal into a binary code of 1s and 0s in the computer stage of the process. Older analog units use electrical circuitry at each stage of the transformation, and they require manual programming rather than the use of smartphone applications or Bluetooth technology.
Some people may desire a range of features that are more expensive but that can enhance the listening experience in particular ways. Others would rather cut costs by using a more basic type of hearing aid that cannot be customized to the listening environment in such specific ways.
Although there are many styles of hearing aid, the choice that is right for one person may not be suited to another. It is important to work one-on-one with our team at Swift Audiology to decide the right profile of comfort, functionality, and price that suits your needs. No matter the style of hearing aid you have chosen, be sure to remain in communication with our team at Swift Audiology to use the aids to their maximum capability.