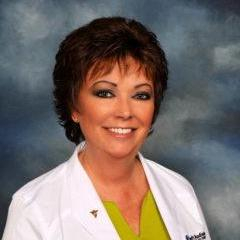 Debra Swift is the original founder/owner of Swift Audiology and Hearing Aid Service and has been in Practice for over 30 years. She has been providing excellence in Hearing Healthcare in Washington, Fayette, Westmoreland, Greene and Allegheny Counties. Debra is Nationally Board Certified in Hearing Instrument Sciences and has served on the Board of Directors for the Pennsylvania Hearing Healthcare Association as past Treasurer and is currently serving as Secretary. She was awarded the PHHA President's award for outstanding service and has received the Melvin Jones Fellowship award from the Lions club, for her service in helping those in need of hearing help.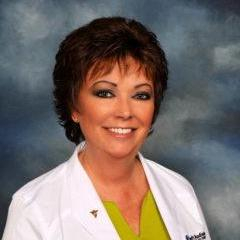 Latest posts by Debra Swift, BC-HIS (see all)
Wear and tear on the nerve cells in your child's ears can be attributed to a number of factors. Once these nerves are damaged, electrical signals are not transmitted as efficiently, thus hearing loss occurs. In this day and age; it's not only everyday noise that is a factor, but technology as well. There are ways to protect your children from the over-the-limit noise level, as well as keep them at a safe level as we expose them to the environment, and as they use their devices.
There is a certain decibel level that should not be gone over when it comes to protecting hearing. It is said that anything over 82 decibels runs the risk for damage. Statistics show that 12-15% of school-aged children have already developed some hearing loss due to noise exposure. Noise from traffic, motorcycle engine, crowds, all can rise up past that 82 dB which maybe a surprising fact. The louder the noise level, the less time it takes for hearing loss to occur.
Another surprise to hear is the fact that something as normal as mowing your lawn while your children are outside can attribute to damage. To help avoid the possible damaging factors it is always a great idea to wear noise defenders for the ears, for both you and your child. Even toys can be at a noise level that can be too high for their ears, as well as you probably are already aware of, listening to music at high volumes. Headphones are essential to help prevent hearing loss and keeping that music at a reasonable level.
With noise everywhere we go, with today's technology, parents need to pay attention to those earbuds and headphones their children are constantly using. Parents may look at these accessories as a relief being parents do not have to hear the music, it is important to check the level the child has the volume set at. People, not only children are at a large risk using portable listening devices if the volume is not set at a safe level. Facts show that keeping volumes at 70% is a safe level for an eight-hour day while 80% or 89 decibels is only safe for about 90 minutes. It may once again surprise you that the Apple Music Player can hit 102 decibels which is far too loud and can cause hearing loss at a staggering rate. Paying close attention to the volume on your child's devices is the key for keeping them safe from damage.
Noise pollution is something we cannot avoid. Televisions, the sound of a busy home, construction sites, even leaf blowers, we live in a world that is astoundingly noisy. And, unfortunately our world can cause hearing loss, as we consider it the normal everyday noises we are used to. According to the Environmental Protection Agency, nearly half the population is exposed to noise levels that are unhealthy, and this includes children. We cannot avoid the environment we live in, but we can take preventative measures to assist in protecting our children's hearing.
Knowledge is essential to taking preventative measures, knowing what excessive noise is, and what to do about it. Most everything we endure in our outside world, evening dining out can be excessive. Sirens, garbage trucks, traffic, car horns, animals, jet engines, what we are exposed to is too loud on an everyday basis. Recognizing this and being aware can bring down the risk greatly if you do not expose your children for long periods of time understanding that if needed wearing protective devices is beneficial.
Since damage can be a gradual onset, it is imperative to know what factors contribute to what is too loud for children. It is important to take measures quickly as noise that is too loud can cause other health problems as well. Anything you feel is quite loud, is. Keeping headphones at a safe level, keeping exposure to loud everyday noises at minimum, and wearing protective devices is what we need to do to protect our children in a world that is "too loud." Considering almost everything, from noise pollution to technology can cause hearing loss, awareness is key to protecting our children's hearing, and minimal damage.