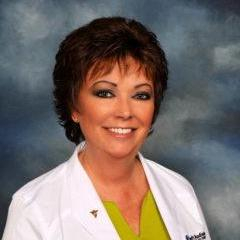 Debra Swift is the original founder/owner of Swift Audiology and Hearing Aid Service and has been in Practice for over 30 years. She has been providing excellence in Hearing Healthcare in Washington, Fayette, Westmoreland, Greene and Allegheny Counties. Debra is Nationally Board Certified in Hearing Instrument Sciences and has served on the Board of Directors for the Pennsylvania Hearing Healthcare Association as past Treasurer and is currently serving as Secretary. She was awarded the PHHA President's award for outstanding service and has received the Melvin Jones Fellowship award from the Lions club, for her service in helping those in need of hearing help.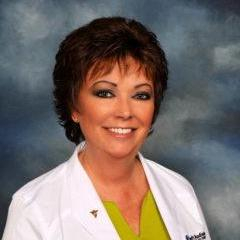 Latest posts by Debra Swift, BC-HIS (see all)
Hearing loss is a problem encountered by more than ten million Americans. Most of the hearing problems were the result of carelessness, while other cases are because of abnormalities. Ear specialists are providing prevention tips on how people can avoid losing their sense of hearing. Hearing protection is important because it would protect our ears and sense of hearing from being damaged.
Avoid loud noises
One of the main reasons for developing hearing loss is listening to loud music. The best prevention is to lower down the volume of your radio or mp3 player to avoid damaging your eardrums. Hearing protection is important when listening to loud music, and there are devices that you can use to protect your ears. For example, drummers are constantly exposed to loud music because of the nature of their job. To protect their hearing, they use a noise-canceling headset that will prevent their hearing from being damaged.
If you constantly expose yourself to loud music, you are risking your ears to damage. Over time, you would notice that you need to raise your voice when talking to other people, and you are having difficulties in hearing what other people are saying. Listening to loud music would also hurt your ears, and you start to hear a ringing sound that makes your ears muffled. These are the symptoms that your hearing is already damaged, and if you continue your habit of listening to loud music, your sense of hearing will be damaged further.
Hearing health specialists are stating that humans should only listen to music that is measured at 85 decibels and below. If you are listening to music that is louder than that, you are exposing yourself to further danger. To give you an idea of how loud 85 decibels is, here are some comparisons: whispering is measured at 30 decibels, while a normal conversation is about 60 decibels. When you are in traffic, the horns from the cars are usually 70 to 85 decibels loud. Motorbikes produce a sound that is measured at 90 decibels, and it is already dangerous. Listening to music while in full volume would produce a sound that is measured at 100 to 110 decibels, and most people do not realize how dangerous it is. Airplanes taking off produce the loudest sounds, at 120 decibels.
To prevent the loss of hearing due to loud noise, make sure that your smartphone does not play music at maximum volume. You should avoid staying in places where the noise is too much because you might damage your sense of hearing.
Be cautious when listening to music
As stated above, listening to music on your smartphone produces noise that is measured at 100 to 110 decibels when played on full volume. Most of the time, people are raising the volume of their music players because of the background noise. Ear specialists recommend using noise-canceling headphones that would minimize the music from the background, allowing you to listen to your mp3 players at a minimal volume.
If you don't have a noise-canceling headphone, the next thing that you should do is to avoid putting your music player's volume on a maximum level. 60% is the best level where you should be playing your music. You should also avoid using earphones for more than an hour. If you need to listen to music continuously, make sure to take a break every five minutes.
Do your best to protect your sense of hearing when attending an event
When you love to attend events, expect to hear loud music. This is true, especially when attending sports events, or if you love partying inside the club. You can protect your hearing by moving away to the source of the noise, and taking a break from the noisy atmosphere every 15 minutes. If you exposed yourself from loud noise, make sure to take an 18-hour break. Earplugs would also work if you wanted to attend the event while at the same time, protect your hearing from being damaged further.
Tell your manager about your hearing issues and visit a hearing health specialist
If your work requires you to be exposed to loud noise, tell your manager that you are starting to have problems and they can arrange you a set up where you can still work without exposing your ears to further damage. You should also visit an audiologist to have your hearing abilities tested and evaluated.
Swift Audiology
If you've noticed changes in your hearing and struggle with communication, contact us today. We provide comprehensive hearing health services and we're here to help!