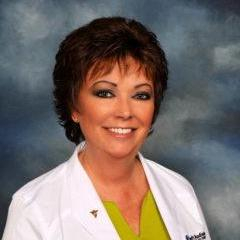 Latest posts by Debra Swift, BC-HIS (see all)
Relationships don't exist in a bubble. They are between two human emotions taking in their own past experiences, context, and aspirations. When it comes to communication, two different people also have specific skill levels. But there are some things we can do to improve our ability to communicate.
The knowledge that excellent communication is the cornerstone of healthy relationships is so critical. It's essential to learn how to voice your thoughts, desires, and needs. Not doing so can lead to conflict when miscommunication happens, but learning how to talk and listen will make it process much smoother.
What happens when the contact becomes increasingly tricky not because of stereotypes or egos, but from a loss of hearing?
Hearing loss is America's third most common medical condition and affects 48 million Americans. A significant concern of hearing loss is that it becomes more difficult to understand even though people are still able to hear. And when it becomes difficult to understand, couples stop communicating.
Communication is everything
Keeping the daily communication lines within relationships keeps them secure and flourishing. The small chats, the mutual laughs, and discussions about matters most in life reinforce the connection between two people.
Untreated hearing loss means the loss of those little, personal experiences. It can trigger frustration and resentment on the part of both partners, well as a reduction in trust, and a heightened sense of isolation. A couple may stop communicating because they can't hear an answer, and the other person starts feeling lonelier and alone.
A study published in the American Speech-Language-Hearing Association Leader in 2007 showed 35 percent of the participants reported suffering from all of their relationships. Still, the relationship with their significant others suffered the most. According to audiologist Patricia Chute, who is also a professor at Mercy College in New York, "Spouses all too often blame each other's ability to listen when it is simply a hearing impairment that chips away from their ability to communicate."
Treating hearing loss will help
The good news is that for many people who experience hearing loss, there's help at hand.
Hearing aids are remarkably effective in improving the ability to hear in a wide range of situations. Whereas older models were clunky, required frequent battery changes, and raised the volume of the entire sound environment including loud and unpleasant noises, modern hearing aids have transcended all of these issues.
Most come equipped with rechargeable batteries and wireless technology. In many instances, they can be invisible inside the ear, and they have become extremely skilled in recognizing a single speaker's voice in a noisy room and only raising the volume on that specific sound range.
There's never been a better time to seek help for yourself or your loved one. The individual advantages are significant, but what is remarkable is their effect on social relationships. A person with hearing loss will return to communicating with loved ones with their ability to hear improved. They will be able to listen to what is most important to them, and also share their own experiences. Such communication building blocks are made easy once again thanks to hearing devices.
How to tell if you have a hearing loss
Hearing loss also happens slowly, making it hard to detect a problem right away. Common signs of hearing loss can be observed, which should mean that it is time to take a hearing test. Our hearing tests test your hearing skills. If hearing loss is detected, we'll help prescribe you an effective treatment plan.
Untreated hearing loss has been linked with other problems, such as the increased risk of dementia, falling, and hospitalizations. Untreated hearing loss often significantly affects a person's social life concerning relationships, with increased stress, anxiety, and depression that contributes to isolation and loneliness. Through treating hearing loss with hearing aids, people will reconnect and actively participate, as they once did before.
The test itself is easy, painless, and quick. Why not make an appointment today, not only as a step towards better listening but also as a move towards healthier relationships and reconnecting with the people you love the most?