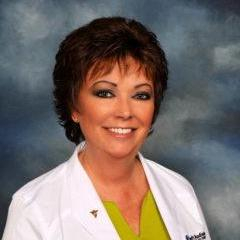 Debra Swift is the original founder/owner of Swift Audiology and Hearing Aid Service and has been in Practice for over 30 years. She has been providing excellence in Hearing Healthcare in Washington, Fayette, Westmoreland, Greene and Allegheny Counties. Debra is Nationally Board Certified in Hearing Instrument Sciences and has served on the Board of Directors for the Pennsylvania Hearing Healthcare Association as past Treasurer and is currently serving as Secretary. She was awarded the PHHA President's award for outstanding service and has received the Melvin Jones Fellowship award from the Lions club, for her service in helping those in need of hearing help.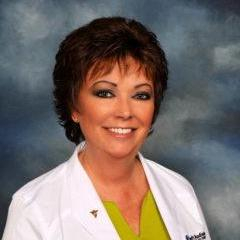 Latest posts by Debra Swift, BC-HIS (see all)
Stress and anxiety are both things that the majority of people will want to avoid, with there being a variety of obvious reasons for this. However, what many people may not realize is that both conditions can have a variety of health implications, with many of these being somewhat surprising.
Though these conditions could have some benefits, such as helping enact the flight or fight response, and much more, they can often be much more detrimental to our overall health. This is especially true when they're felt on a daily or continual basis, which could have a severe impact on various conditions.
Perhaps one of the most notable of these is seen on hearing, which could become significantly worse over time. As a result, our communication skills can be severely affected by the conditions, which could then cause a cycle that only compounds the issue.
While treatment for loss of hearing will be something that a large number of us will want to get when we start suffering from it, many others might not. Though avoiding deafness will be one of the more prominent aspects of getting the condition treated, there are a variety of other reasons why you should do so.
The Anxiety of Untreated Hearing Loss
Losing your hearing can have a wide range of effects on your life, the majority of which will be negative. Perhaps the most notable of these is that they'll no longer be able to communicate as effectively as they once did, with this being seen in every area of their live.
As a result, this could lead to issues in the workplace, as if you're unable to understand what's being asked of you, then you may not be able to perform your job to a high standard. Alongside this can be issues when speaking with friends or family, which could mean that there might be arguments and other negative interactions as a result of you not being able to understand them.
These consequences should mean that treatment will be a priority, especially when you first notice that you're losing your hearing.
Is Stress Linked To Hearing Loss?
There are quite a large number of things that can negatively affect your hearing, with many of these being conditions that restrict your blood flow. Some of the more notable of these have been smoking, diabetes, and heart disease, each of which has been well-studied over the past few years.
However, what many people may not realize is that stress can also be a contributor to hearing loss, with this being focused on how it can restrict your blood circulation. There are a few reasons why this is the case, with the majority of them being focused on your inner ear.
The primary reason for this is that the small sensory hairs that reside inside your ear rely on proper circulation to function at a high level. When your distribution is at optimal levels, they will be able to translate the noises that you hear into electrical impulses, which will then be sent to the brain to be interpreted as something recognizable.
As a result of this, ensuring that there's an adequate amount of blood circulation to your inner ears can have a large impact on your communication, as it will impact how well you can understand people.
Alongside this, poor circulation to the inner ear can cause many of these sensory hairs to die, which will impact your hearing in a variety of ways. The most prominent of these is that, since each hair is responsible for a different frequency, you'll be able to hear much less sound than you were typically used to.
Poor blood circulation can also lead to a condition called pulsatile tinnitus, which typically results in a noise in your ear that pulsates to the rhythm of your heartbeat. There are a variety of reasons why this may develop, with anxiety and other conditions that cause high blood pressure being some of the most common.
Since each of the symptoms of losing your hearing can be quite large, especially in social situations, it's recommended that you seek treatment as early as possible. By doing so, you should be able to prevent the condition from getting worse, especially too quickly. As a result, you could be able to avoid many of the complications that come with it.
Swift Audiology
If you've noticed changes in your hearing and struggle with communication, contact us today. We provide comprehensive hearing health services and we're here to help!