As we all try to understand this extremely contagious virus, researchers continue to acquire more information about COVID-19. While many of us are aware of the long-term effects of the virus, such as cough, fever, tiredness, and loss of smell, other long-term impacts last long after the virus has passed through our system.
COVID-19 cases that are mild or moderate last about two weeks, but many people endure long-term symptoms such as damage to the lungs, heart, neurological system, kidneys, liver, and other organs after they have healed.  According to the Centers for Disease Control and Prevention, medical comorbidities associated with a high risk of severe COVID-19 currently include moderate to severe asthma, diabetes, and substance use disorders. Another long-term effect of this virus is its emotional impact, which causes people to experience anxiety, loneliness, persistent depression, and anxiety. 
And now, researchers are beginning to see a connection between the virus and the development of tinnitus. 
An introduction to tinnitus
Tinnitus is a condition caused by damage to the fragile cells of the inner ear. These cells can be destroyed by various factors, including age, excessive loud exposure, head impact, some drugs, and persistent infection. As a result, these cells may send input to the brain, perceived as tinnitus symptoms.
Tinnitus can appear in a variety of ways. Sometimes it sounds like a ring or a buzz, while other times, it sounds like a swoosh or a roar. It can be extremely frustrating to hear a still present sound when seeking silence with no external source. Tinnitus can be pretty stressful as a result of this. 
The Centers for Disease Control and Prevention (CDC) estimates that approximately 15% of the US population suffers from tinnitus or more than 50 million people. Twenty million people are thought to suffer from bothersome chronic tinnitus, with 2 million suffering from severe and debilitating cases. The tinnitus symptoms can become more evident as you become more stressed, but the good news is that you can manage how tinnitus affects you by learning how you perceive and react to it.
How are COVID-19 and tinnitus linked?
Because tinnitus is thought to be produced by damage to the inner ear, it is widely assumed that hearing loss and tinnitus are linked, albeit this is not always the case. 
It's not uncommon for a virus to induce tinnitus, as comparable viruses have been linked to auditory neuropathy in the past. Auditory neuropathy is a hearing condition in which the inner ear detects sound but has difficulty transmitting information to the brain. 
"We already know that viruses like measles, mumps, and meningitis can cause hearing loss," says Kevin Munro, an audiology professor at the University of Manchester. Coronaviruses can harm the nerves that send and receive information from the brain." 
In addition to the fact that viruses cause hearing and tinnitus problems, getting COVID-19 can be exceedingly stressful. Apart from the adverse effects on your health and the high mortality rate connected with this virus, it also forces people to quarantine, which can add stress. Because lengthy hours are spent alone and anxious, loneliness, worry, and despair can exacerbate existing cases of tinnitus.
How to manage your tinnitus
While there is no cure for tinnitus, it can be treated to make it easier to tolerate in your daily life. Mindfulness and meditation are both stress-relieving activities that can help reduce the severity of your tinnitus. Another effective treatment is cognitive behavioral therapy, a type of talk therapy that helps you adjust your tinnitus reaction. 
Because hearing loss and tinnitus are frequently diagnosed simultaneously, many people have discovered that treating hearing loss can also aid with tinnitus relief. Tinnitus masking capabilities are available in many hearing aids, making the symptoms less visible. If you develop tinnitus, have your hearing tested as soon as possible. 
Although the recent research on COVID-19 and tinnitus is concerning, the fact remains that tinnitus most likely manifests itself as a side effect of hearing loss. The sooner you address your tinnitus through hearing treatment, the sooner you will be able to move the focus away from the sounds in your head to the things you love doing the most.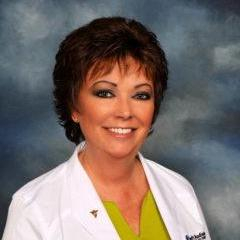 Latest posts by Debra Swift, BC-HIS
(see all)