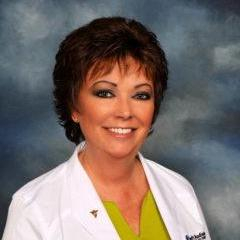 Debra Swift is the original founder/owner of Swift Audiology and Hearing Aid Service and has been in Practice for over 30 years. She has been providing excellence in Hearing Healthcare in Washington, Fayette, Westmoreland, Greene and Allegheny Counties. Debra is Nationally Board Certified in Hearing Instrument Sciences and has served on the Board of Directors for the Pennsylvania Hearing Healthcare Association as past Treasurer and is currently serving as Secretary. She was awarded the PHHA President's award for outstanding service and has received the Melvin Jones Fellowship award from the Lions club, for her service in helping those in need of hearing help.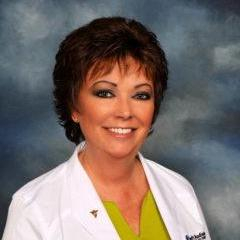 Latest posts by Debra Swift, BC-HIS (see all)
September is designated as the month to bring awareness and information about Alzheimer's. It is a name that signifies a type of dementia and has become a condition that is known to affect a growing, elderly population. Progressive and debilitating in nature, Alzheimer's is a degeneration of the brains' capabilities to facilitate memory, language and thoughts. The effects are devastating to both the sufferer and the people close to them. Using broad strokes, we know that there are some common symptoms that indicate the onset of Alzheimer's.
An inability to execute normal daily routines or recognize familiar places and forgetfulness are some of the characteristics that manifest when people suffer Alzheimer's. It is projected by the World Health Organization (WHO) that "The total number of people with dementia is projected to reach 82 million in 2030 and 152 in 2050."
One month out of the year dedicated to elevating our awareness to a debilitating mental condition is a start and getting acquainted with the serious repercussions of our mental and physical needs to mitigate the possibility of dementia is tantamount. The cost to the individual is inestimable but according to the WHO "In 2015, the total global societal cost of dementia was estimated to be US$ 818 billion, equivalent to 1.1% of global gross domestic product (GDP). The total cost as a proportion of GDP varied from 0.2% in low- and middle-income countries to 1. 4% in high-income countries."
Bearing all of the above in mind, let's explore some of the ways we can take on Alzheimer's before it has a chance to overtake our lives or that of the ones we love.
Be proactive and empower yourself
Your physical well-being is always a point of focus and as we age our needs change, so what are some of the things we can regulate in our lives in order to be healthier?
Smoking is one of the first things that needs to go because it is bad for your blood vessels amongst a host of other reasons. Because Alzheimer's is caused by multiple factors, continuing to smoke will definitely lead to one of many negative health conditions and increase the risk of dementia.
Blood pressure needs constant and consistent monitoring because it determines the blood flow to your brain.
Regular exercise is a necessary component of any overall wellness plan and has been confirmed to lower the possibility of dementia.
Health assessments go without saying help you stay on top of your specific needs and allow you to tailor in what modifications are necessary to stay on top of your game. Diet, supplements, medications are some factors that play a part in it. To be sure your hearing health will as well, and it is important to be tested every 5 years over the age of 50.
How does hearing loss factor in and how important is it?
Dementia, specifically Alzheimer's is a decline in cognitive abilities and it corrodes the process of language, thought, and judgment. To lose the ability to communicate due to unchecked hearing loss permeates through every layer of a person's life and changes their interactions with everyone.
Though hearing loss comes with age, in the frame of hearing decline that is ignored there are many opportunities available to us to elevate our hearing health.
It is important to know that correct auditory input is crucial to our communicative abilities.
Once the decline of our hearing begins the brain receives distorted sound information. This results in already well-established neural pathways being cast aside as the brain reinvents new paths. Unfortunately, with the advent of hearing impairment, the distorted input requires us also to exert extra energy to reinterpret and translate sound signals.
Often exhaustion results, withdrawal from social activities, isolation and eventually increased vulnerability to depression.
Studies conducted in England, Taiwan and Germany have shown one major commonality. Across the board, the onset of dementia increased from 1,3 to 1,6 times for people with age-related hearing loss. The incidence of dementia occurring increased up to 3-fold with higher levels of hearing loss that was left untreated.
In 2017, The Lancet Commission on Dementia Prevention, Intervention and Care determined and published that among the many risk factors they found to increase the risk of dementia, hearing loss is one we cannot ignore.
Based on a study conducted by the English Longitudinal Study of Aging, the authors succinctly stated: "these findings are consistent with the rationale that correction of hearing loss could help delay the onset of dementia or that hearing loss itself could serve as a risk indicator for cognitive decline".
Swift Audiology
Swift Audiology welcomes you or someone close to you to reach out should you have any questions regarding your hearing health. We understand the complexities that come with hearing loss and with your first appointment, the road to a comprehensive treatment can start you on the path to a better hearing experience.