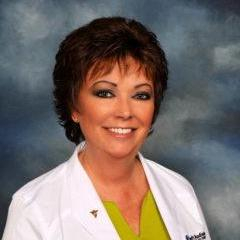 Latest posts by Debra Swift, BC-HIS
(see all)
When sounds are obviously loud, most people feel inclined to take steps to protect themselves. If those very loud sounds are at a workplace, then employers are required by law to provide protection and to limit exposure to short times. If those loud sounds are at an entertainment venue, such as a music club, then people usually find they need to limit exposure, sometimes even putting tissue paper into their ears for protection.
However, some sounds can be a hearing risk in disguise. For instance, the "harshness" of a sound is not necessarily related to the loudness of it. A very annoying grinding noise in a small kitchen appliance might not be very loud. However, some noises that are pleasant can be dangerously loud. Any sound that registers above 85 decibels can be a risk to hearing, even when those sounds are enjoyable.
The following list of sounds should be kept in mind as a possible danger to your hearing, and the amount of time of exposure should be significantly less as the sounds get louder.
Hairdryer
Although they are common household appliances, hairdryers can have 80 to 100 decibels of sound output, and that sound is dangerously close to the ears while in use. Try to find a hairdryer specifically designated as quiet and limit the time of use as much as possible.
Lawnmower
Depending what kind you have, a lawn mower can have 90 decibels of sound or more, meaning that you should limit your rides to two hours or less. It may be a good idea to wear earplugs or noise cancelling earmuffs while cutting the grass.
Power Tools
Although there is a wide range, many power tools such as table saws, circular saws, chain saws, and jackhammers have 100 decibels of sound or more. Limit your use of these power tools to fifteen minutes or less. If you need to do a bigger job requiring lots of sawing or hammering, consider hearing protection.
Elementary School
One of those pleasant but loud sounds can be the cafeteria or gymnasium of an elementary school during lunch or recess. Although it is fun to visit or volunteer at a school, too much time in these noisy environments can lead to hearing damage, so be sure to limit your time in those reverberant locations as much as possible.
Motorcycles
Although there are regulations in place to make sure that these vehicles don't issue too much noise, some people modify their motorcycles in ways that make their engines noisier. A helmet may provide some protection for your ears, but you might want to consider earplugs, particularly on a long ride.
Emergency Sirens
The purpose of an emergency siren is to catch the attention of everyone in the vicinity, including those who might be listening to loud music or wearing headphones. In order to interrupt the activities of those nearby, volumes of emergency vehicle sirens can be 110-120 decibels, and even louder for those who operate the vehicles. If an ambulance, fire truck, or police car passes by, you may want to cover your ears with your hands to avoid discomfort.
Guns
Although many people enjoy the shooting range or hunting, guns are incredibly loud, with discharge volumes that range from 140-175 decibels. At the shooting range, noise-cancelling ear muffs are provided to protect your hearing, but ear protection should be used in any other location where a gun might be discharged, as well, such as while hunting in the wild.
Fireworks
Although many of us love the experience of fireworks to celebrate a holiday or simply to enjoy summer, they can be deafeningly loud. A professional fireworks display can range from 150-175 decibels, sufficient to seriously damage hearing if the display is a long one. In some cities it is common to light fireworks from the sidewalk, alley, or back yard, and these displays can last all night long. You might want to consider hearing protection on nights like these. Simple foam earplugs do a great deal to reduce noise levels, but other more serious earplugs will do a better job. Take precautions if you plan to be exposed to fireworks noise at very close range or for any longer than the average professional display.
Swift Audiology
Noise-induced hearing loss is preventable. If you've been exposed to loud sounds or are concerned about your hearing abilities, contact us at Swift Audiology to schedule a hearing test and to learn more about hearing protection options.