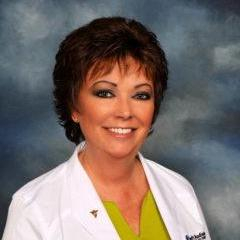 Debra Swift is the original founder/owner of Swift Audiology and Hearing Aid Service and has been in Practice for over 30 years. She has been providing excellence in Hearing Healthcare in Washington, Fayette, Westmoreland, Greene and Allegheny Counties. Debra is Nationally Board Certified in Hearing Instrument Sciences and has served on the Board of Directors for the Pennsylvania Hearing Healthcare Association as past Treasurer and is currently serving as Secretary. She was awarded the PHHA President's award for outstanding service and has received the Melvin Jones Fellowship award from the Lions club, for her service in helping those in need of hearing help.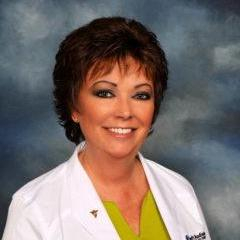 Latest posts by Debra Swift, BC-HIS (see all)
Age-related hearing loss is one of the biggest problems facing America's aging population today, and yet leaving hearing loss untreated still happens. As this is such a major problem, it is wise to take note of the signs, causes, and treatments. New studies have even linked untreated hearing loss to cognitive decline! When it happens to you, you have to make sure you know exactly how to handle it. We'll explore how hearing loss happens, how to identify it, if you'll get it, and what you can do to prevent it or combat it. Hearing is one of the most important senses a human has, so it's truly important to read up on these things and to ensure that you're prepared before joining the 48 million Americans who already have hearing loss.
First Signs of Hearing Loss
More often than not, the first signs of hearing loss typically won't be evident until they are pointed out to you. A relative or a friend may say something and will have to speak up or otherwise alert you that you didn't hear them. This, sadly, causes a lot of denial and leads to untreated hearing loss. People are more accepting of the fact or finally notice it on their own in situations where there's a lot of talking and sound. It becomes hard to hear even what's right next to you with hearing loss in this scenario. At this point, most of the people who are suffering from hearing loss will accept that fact and try to figure out what to do next.
Age-Related Hearing Loss
Presbycusis – the scientific and medical name of hearing loss – is caused primarily by one thing: the natural process of aging. Certain types of sensory cells that are in your inner ear die slowly as you get older. After they die, they don't grow back. It's why your hearing gets worse as you age and will eventually lead to major hearing loss. There's no way around that yet, as far as science knows. The people who have to live with this have methods of combating it, but they can't actually completely cure hearing loss.
Does Everyone Develop Hearing Loss?
While we can't predict the future, research does show that our hearing naturally declines as we age. Current scientific research into hearing indicates that hearing loss begins in a person's fifties (typically around age 53), and will slowly get worse from there. Upon turning 70, two thirds of people already have hearing loss and by age 100 the number hovers around a hundred percent. While hearing loss does affect a great number of older people, the good news is that we don't have to live with untreated hearing loss. There are many benefits to using hearing aids as treatment!
What You Can Do
Fear not, for there are still ways to help yourself fight back against hearing loss. An annual hearing test is incredibly important at any age, but especially after you turn fifty. It's your best bet in finding any hearing problems early and being able to neutralize them or otherwise help yourself before they progress any further and get much worse. Not doing so would be a safety risk to yourself and possibly to the people around you in any situation. Digital hearing aids are a relatively new invention but have been extremely popular since their inception, and are the go to product of choice for many people who live with hearing loss as it helps to boost the sounds around them and artificially bring back hearing which was lost.
With age-related hearing loss (presbycusis) now being linked to cognitive decline, dementia, and other problems leaving hearing loss untreated is a major safety risk. Make sure to get an annual hearing test and explore other options such as hearing aids or whatever your doctor happens to recommend to you.
Don't go at hearing problems by yourself and don't expect to solve it on your own. Talk to your medical professionals and consult with hearing experts to figure out what's right for you and how you can handle any hearing loss you do or will have. It pays to listen, and it's better to hear.
Swift Audiology
If you've noticed changes in your hearing and struggle with communication, contact us today. We provide comprehensive hearing health services and we're here to help!