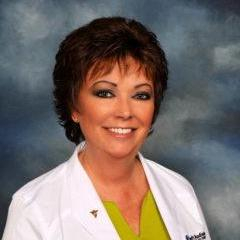 Latest posts by Debra Swift, BC-HIS
(see all)
If you've been wearing your hearing aids for some time, then you know how much they can improve your quality of life. You no doubt find it easier to understand others in difficult environments and wear them almost every day.
This is just as well, because they are a serious investment. So, any decisions to update your hearing aids should not be taken lightly. It's not easy to know the best time to upgrade your hearing aids. Every person is different, but there are some telltale signs that you might need to switch up. Here are the common reasons for upgrading to a new hearing aid.
You've undergone a change in your lifestyle
Lifestyle changes, work or living situation can put new demands on your hearing aids. Maybe you're beginning a new job with more face-to-face communication than previously, or you've just started a new hobby. When your current hearing aids are more suited for a more relaxed lifestyle, any of the above conditions may require a more powerful hearing aid.
It may be beneficial to write down how your hearing requirements have modified since your last fitting before talking to an audiologist. This will make you more confident at your next visit, you will understand what characteristics you want and ask questions about how your new hearing aids will suit your lifestyle.
You've noticed changes in your hearing
If you've found that you're not hearing so well with your usual settings you used to, think about having a new hearing test. your hearing may have evolved since the last time you had your test, meaning a five-year old audiogram may not be as reliable now. The hearing aids you currently own were selected and equipped to fulfill the needs of your listening ability at the time of the test. Over time, your hearing aids may become outdated if your hearing skills have changed significantly.
Don't get used to the sounds of an outdated hearing aid. If you're sure that they are not up to the job anymore, Check your hearing with us at Swift Audiology.
You often have to send your hearing aids in for repairs
Hearing aids are composed of delicate electronic components which can be damaged by moisture, earwax, debris, and sweat exposure. Some individuals will experience more breakdowns of their hearing aids than others, depending on environmental circumstances, individual ear qualities, and how they treat their hearing aids.
These issues could be compounded if on a daily basis these hearing aids are not carefully cleaned and dried. Wax stuck in receivers can be cleaned out and some components can be exchanged, but the performance of hearing aids may still decline.
You may need to replace your hearing aids more often if you live in warm and humid areas, tend to generate excessive earwax and/or lead an active lifestyle.
Your hearing aids are more than six years old
You may realize that your hearing aids no longer work as well. A hearing aid's average lifespan is about four to six years. provided that the hearing aid is maintained well. If you've had your hearing aids for more than 7 years, schedule a hearing test with your audiologist and think about getting a new hearing aid.
You want to upgrade your technology
Technology changes so quickly in today's quickly changing world that sometimes it's difficult to stay on top of each new development. With these improvements in technology, hearing aids that are worth upgrading are getting better, lower, more discreet, and even cheaper.
The most exciting technology in today's hearing aid landscape are lithium-ion rechargeable batteries and hearing aids that can wirelessly connect to any smartphone, without the need for a streamer.
You might want to browse the market for the latest technologically sophisticated hearing aids if you think your hearing aids are underperforming.
Swift Audiology
Are you thinking of upgrading your hearing aids? We're on hand to provide all the information you need to make the right decision for you. We also offer comprehensive hearing evaluations if you haven't checked yours in a while. Contact us today.