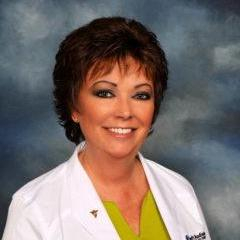 Latest posts by Debra Swift, BC-HIS
(see all)
We are born with some 16,000 hair cells in our ears that serve as sound detectors. When sound waves reach our ears, the hair cells relay a signal to the brain, and then the brain decodes the sound.
But the perception of the brain relies on the input it receives from the ear. When the hair cells in the ear are impaired, the sound the brain gets is distorted, or the ear is unable to hear sound.
How noise can damage our hearing 
Imagine walking through a meadow full of grass. You can't tell someone who has stepped on the grass when you step across one time and look around. The blades immediately rebound. But if you or others have passed down it enough times, it becomes a well-trodden path.
The same happens with your hair cells. Like grass responding to a person's feet, the hair cells bend when subjected to noisy noises. They will bounce back if allowed time to heal, but they are destroyed after loud noises have gone through the ears enough times. 
There are two primary sources of damaging noise that we need to look out for – Noise in the workplace and noise from leisure activities. 
Source #1: Noise in the Workplace
Around 30 million people are exposed to hazardous noise in the workplace, according to the Occupational Safety and Health Administration (OSHA). They note that noise-related hearing loss has, for more than 25 years, been one of the most prevalent occupational health concerns in the U.S. Because of the high noise levels in the workplace, thousands of employees experience preventable hearing loss.
Many occupations subject people to harmful levels of noise. About 22 million U.S. workers are subject to unsafe levels of noise at work. Long-term exposure to excessive levels of sound in the workplace causes not only hearing loss but also decreased productivity. It can also lead to accidents and injuries in the workplace.
Source #2: Noise during leisure activities
Noise may come from various leisure activities. Here are a few familiar sources:
Live music
Playing or listening to live music can pose severe noise hazards. Attending a loud music event will harm the average concertgoer. They are not wearing proper ear protection. Just imagine the effects on the ears of your favorite musicians playing for weeks on end!
Recreational shooting
Too many hunters engage in their sport without wearing the necessary hearing protection for the decibel sound level. Each blast from a firearm is a burst of sound that can cause permanent damage to hearing.
The irresponsible use of earbuds and headphones with your smartphone
The combined use of earbud headphones and personal audio systems has led to a sharp increase in youth hearing loss caused by noise. As a result of unsafe sound levels from personal listening devices, the World Health Organization reported last year that approximately 1.1 billion adolescents and young adults are at risk.
How to prevent noise-induced hearing loss
Avoid loud noises.

The only way to prevent hearing loss caused by noise is to stay away from excessive noise as far as possible. You can now purchase smartphone apps that measure ambient noise levels.

Be careful when listening to music on your smartphone.

  Do not listen to music at more than 60 percent of the full volume, and take a break every hour for at least 5 minutes.

Protect your hearing when at loud public events.

It's best to take a break from the noise every 5 minutes.

Take precautions at work.

If you are subjected to noise through your work, talk to your employer. In specific industries, they are required to make adjustments to protect you from damaging noise. Make sure you wear whatever hearing protection you're given.

Get your hearing tested regularly.

If you think you are losing your hearing, get a hearing test as soon as possible. The sooner hearing loss is picked up, the better the chance you can do something about it. 
If you are ready to take a hearing test, contact us today to schedule an appointment! We provide comprehensive hearing health services and we look forward to helping you reconnect to the sounds of your life.