Hearing Evaluation/Testing
A hearing test allows a hearing care provider to determine the type and degree of hearing loss you are experiencing. Everyone's hearing loss is unique to them, and hearing tests are designed to be a starting point to determine the best care possible for each case.
During a hearing test, you will listen to sounds at different frequencies under headphones. This allows the level of hearing impairment to be determined. In addition, we'll also evaluate your ability to understand speech at a normal volume. Sounds, both in quiet situations and with background noise, will be tested as well because we need to know how you hear in real-world situations. Each ear will be tested individually to identify where the problem may be.
All this information will allow us to better counsel you on the proper course of action for your specific hearing needs. Schedule your hearing test at one of our three convenient locations in Washington, North Hills, and South Hills - Pittsburgh, PA.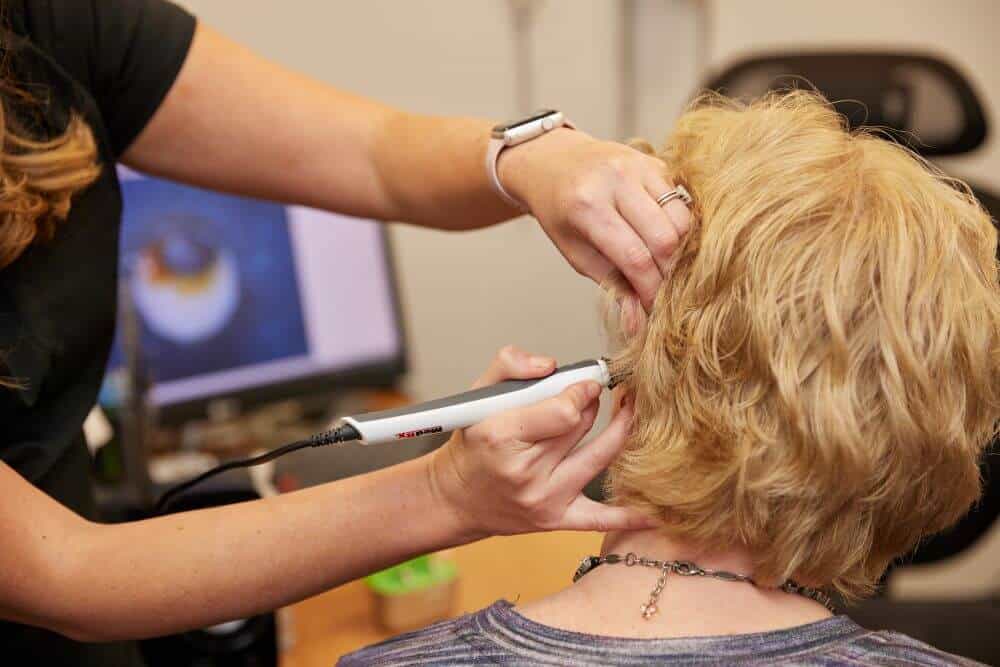 Schedule a Hearing Test Today
We go further than simply testing your ears! We will also discuss your lifestyle. Most of your hearing needs occur out in the real world. We know that you want optimal hearing for your career, family life, recreational activities, and more. Understanding your exact needs and desires allows us to find the perfect hearing solution for your personal lifestyle. There are technologies available for all types of hearing loss and lifestyles, and our thorough evaluation and Hearing Aid Test Drive™ process will help to uncover which one is right for you.
You can expect the initial hearing test and consultation to take about one hour.  We currently offer an optional cognitive screening in addition to the initial testing.