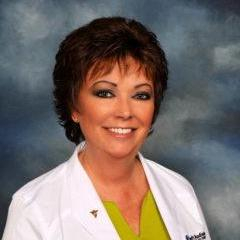 Debra Swift is the original founder/owner of Swift Audiology and Hearing Aid Service and has been in Practice for over 30 years. She has been providing excellence in Hearing Healthcare in Washington, Fayette, Westmoreland, Greene and Allegheny Counties. Debra is Nationally Board Certified in Hearing Instrument Sciences and has served on the Board of Directors for the Pennsylvania Hearing Healthcare Association as past Treasurer and is currently serving as Secretary. She was awarded the PHHA President's award for outstanding service and has received the Melvin Jones Fellowship award from the Lions club, for her service in helping those in need of hearing help.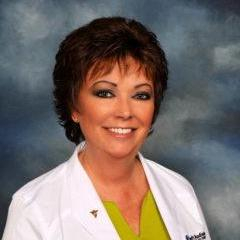 Latest posts by Debra Swift, BC-HIS (see all)
Hearing loss is a serious condition that often has no cure. However, it can be treated in order to reduce the effects of the problem. Here's some information on hearing loss and the sort of effect it might have on your job.
Communication Effects
The truth is that if you have hearing loss, you might not be able to hear what people around you are saying properly, so you might not be able to do what they want you to do. Conversely, due to hearing issues, you may not be communicating to them effectively about what you need them to do for you as part of working together towards a mutual goal. This means that your hearing loss is going to erode your ability to work every day that you don't find some solution to it.
Social Effects
You may not even realize it at first, but not being able to hear effectively is going to reduce how you interact with your employees socially as well. You may get annoyed at them for "mumbling" for example. You may end up misunderstanding them and becoming irritated because you thought they said something different about you than you thought they said. It may feel like people are often talking behind your back because you can't quite hear what they're saying.
Motivation Effects
Since you're being isolated from your fellow employees and bosses, you may constantly have the sensation that you're alone. You may not even be actively aware of this problem, which could lead to motivation issues without you even being fully aware of such problems. This is why it's critical to repair the problem so that you're fully engaged in work socially and able to communicate effectively with everyone involved.
Noise in the Workplace
One of the primary ways that hearing loss connects with your job is noise in the workplace. There are many working environments where the noise level is high. An example of this would be in a printing shop. The machines are loud and often being used on a continual basis.
Hearing Loss and Workplace Conclusion
There are two million people in the United States who get hit with a hazardous level of noise at their workplace on an ongoing basis. So, in other words, it's important to worry about hearing loss and the potential causes of it, due to the fact that it's such a common occurrence, you need to be vigilant because you don't want your career prospects to be hurt from it.
Wearing the proper protection can help to keep it from happening in the first place, but proper testing is important to help correct it should it already be there.
What You Can Do to Help with Workplace Hearing Loss
First of all, it's going to be critical that you wear some kind of protection if you're in an industry that has loud noise all the time, which could include manufacturing jobs, newspaper printing, book printing, or anything that produces a noise level that's significantly above what would happen with just normal background noise from people talking. This could include large metal headphones that you wear over your ears to reduce noise, for example, or else some kind of plug. Perhaps they will both go together in order to ensure you are not getting a dangerous level of noise in your head.
Additionally, it's also important to go to the doctor if you think that there's some kind of hearing loss happening to you. Hearing loss is often without a cure, depending on the type you have, but there are things you can do to help even if you can't roll back the clock.
For example, you can get fitted for a hearing aid. It's important that the aid be calibrated correctly for you in order to make sure that it's not too loud and that you can get used to it properly. This will actually take some time, which is why the sooner you come in the better off you'll be.