During June health professionals and organizations work to raise awareness of Alzheimer's. In the Audiology field, we find many people are unaware of the connection between how we hear and our cognitive brain function.
An individual's cognitive function is defined as cerebral activities that acquire and process the information given to our brain; this includes the sounds collected from our ears. The sound then travels down a pathway into our brain, where our brain decodes and gives meaning to that sound. Unfortunately, Alzheimer's, a form of dementia, is a disease that affects our memory, behavior, and the way we think, and it is important for us to know and recognize the correlation between hearing loss and dementia.

Dr. Andrea Hardy from the Hearing Rehab Center reports that there is strong evidence to support that hearing impairment can make cognitive dysfunction worse. Untreated hearing loss and Alzheimer's disease symptoms can be very similar, making an early diagnosis important.

Commonly shared symptoms include:
Depression

Anxiety

Isolation

Reduced language comprehension

Impaired memory

Reduced cognitive input

Inappropriate social response

Defensiveness

Untreated hearing loss studies show that if you cannot hear correctly, then your brain cannot remember what is being said. According to a study completed in 2013 by hearing experts at Johns Hopkins, they found that volunteers with hearing loss, undergoing repeated cognition tests over six years, had cognitive abilities that declined some 30 percent to 40 percent faster than in those whose hearing was normal.

Levels of declining brain function were directly related to the amount of hearing loss, the researchers say. On average, older adults with hearing loss developed a significant impairment in their cognitive abilities 3.2 years sooner than those with normal hearing.

As a Doctor of Audiology, I find that a patient's loved ones or caregivers typically become frustrated by hearing loss long before the actual patient acknowledges that he or she is experiencing any loss. I see the effect of hearing loss and cognitive decline in many of our patients.



It saddens me to experience the emotional impact on families and specifically the spouse who shares the household. Today's digital hearing devices, coupled with professional expertise, can improve not only the cognitive alertness of your loved one but also the communication between the family.
Benefits of Caption Call:
Easy to read the caption of what the caller is saying

Voicemails that can be displayed and read back to the patient

Amplified phone AND speakerphone that would benefit the patient

Free to those patients who qualify through the Federal Trade Commission
Schedule a hearing exam, if you or a loved one are noticing a decrease in memory or cognitive function.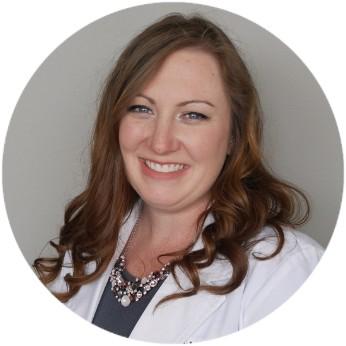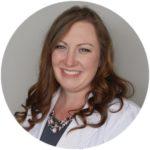 By Megan Myers, AuD, CCC-A
Dr. Myers received her Doctorate of Audiology from Salus University in 2012. She previously received her BS in Communication Disorders from California University of Pennsylvania. Dr. Myers has spent years in several areas of the east coast working with pediatric through geriatric patients in environments ranging from small private practices to large teaching hospitals, including the Pennsylvania VA.
Reference: Hearing Loss accelerates Brain Function Decline in Older Adults. www.hopkinsmedicine.org