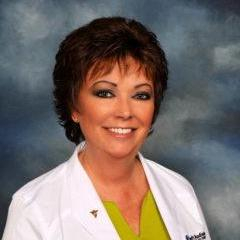 Latest posts by Debra Swift, BC-HIS
(see all)
When it comes to hearing loss, the stories abound about those who have psychological distress and memory loss. In some cases those conditions are directly connected. However, some cases of the connection are more mysterious. People report that they have memory loss in the same stage of life in which they develop hearing loss, so one might wonder if they have a real relationship or not.
Scientific studies with complete statistical analyses are necessary to make sure that these relationships are not just based on anecdotal evidence or stories. Although there have been some studies of the relationship between hearing loss, memory loss, and psychological distress, large-scale studies with huge sample sizes are really the only way to determine if a significant statistical relationship exists, as well as whether that relationship has a cause-and-effect dimension.
A recent study out of Japan fills that need for a large-scale investigation into these relationships. Let's take a look at the findings and hypothesize about some of the reasons for the results.
Study on Hearing Loss and Its Consequences
This large-scale study, published in the journal Geriatrics Gerontology International under the title "Associations between self-reported hearing loss and outdoor activity limitations, psychological distress and self-reported memory loss among older people: Analysis of the 2016 Comprehensive Survey of Living Conditions in Japan," included a very large sample size of 137,723 older adults age 65 or older living in Japan who did not have a clinical diagnosis of dementia. Out of this large group, 12,389 of the participants (9%) reported having some form of hearing loss. This group was compared to the rest of the sample according to fairly devised counterparts.
The method of the study, called regression analysis, makes it possible to compare people with similar characteristics. For example, we don't really want to know if people with hearing loss on the whole have a higher rate of memory loss and psychological distress than the rest of them. It would be more important to know if similar people with hearing loss have higher rates of these conditions than their "counterparts." In this study the ways the researchers determined counterparts were to use some variables.
Rather than comparing the entire group with hearing loss to the rest, they broke down the group according to age, sex, smoking habits, alcohol use, educational status, number of household members, levels of household expenditure, and number of clinical diagnoses requiring outpatient visits. By considering these variables, it became possible to look at, for instance, the subgroup of non-smoking 70-year-old women with college degrees, two children, moderate income, and no major health problems. Within this smaller group, for example, the researchers then considered the effects of hearing loss with all those other factors remaining equal.
Striking Results
With this statistical method, the researchers were able to make sure their results were not due to other factors that we already know are related to psychological stress and memory loss. Within these groups controlling for other factors, the isolated effect of hearing loss was quite remarkable. 39.7% of those with hearing loss reported psychological distress, as opposed to 19.3% of their counterparts who did not report hearing loss.
Even more profound was the difference when it came to memory loss. 37.7% of those with hearing loss reported also having memory loss (without a diagnosis of dementia), while only 5.2% of their counterparts without hearing loss reported memory loss.
These results pave the way for researchers to learn much more about the relationship between hearing loss, memory loss, and psychological distress. Although we might suspect that other factors such as health problems, strained incomes, or age have an effect on these conditions, this study was able to control for those other factors and isolate the effect of hearing loss on its own.
With more qualitative research gathering the stories of people with hearing loss and the other conditions, researchers will be able to get a better sense for the reasons that they have such higher rates. They may also be able to determine if hearing loss is actually causing the other two conditions.
Seeking Treatment for Hearing Loss
While studies on the connection between hearing loss and cognitive abilities continue to reveal more compelling connections, we know that the best solution is to be treated for hearing loss. If you suspect you have a hearing loss, contact us today to learn more about the benefits of treating hearing loss!