Say Hello to Rechargeable Hearing Aids
Rechargeable are the hearing technology you've been waiting for.
Enjoy the reliability of rechargeable hearing aids. We offer rechargeable hearing solutions to keep you connected to the people and things you love. Rechargeables can Replace 200 Disposable Batteries.
RECHARGE. RELAX. REPEAT.
Did you know that rechargeable hearing devices can take the place of an estimated 200 disposable batteries? Now you can enjoy continuous and stable use throughout your day and avoid the hassle of disposable batteries with rechargeable hearing devices.
Simply set your rechargeables on the charger overnight, instead of replacing your batteries every few days.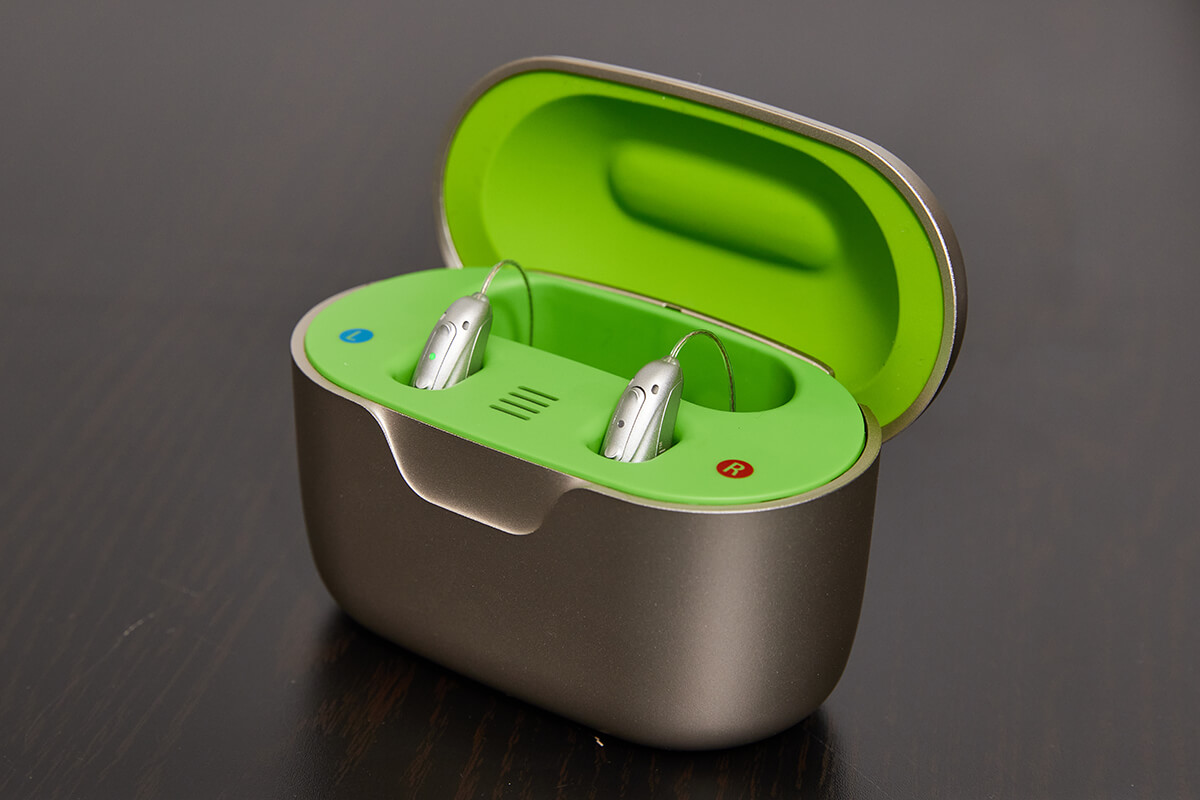 SAY HELLO to everything you want in a hearing solution
We've re-imagined rechargeables. Our new best-in-class rechargeable RIC systems, are 30 percent smaller and are 100 percent easy to use. Plus, with the industry's longest lasting charge, your hearing aids will always be ready to go.
Smallest rechargeable hearing aid available today!
No more hassle of disposable batteries.
Longest lasting charge delivers over 30-hours of superior hearing.
All-in-one charger lets you grab your hearing aids and go.