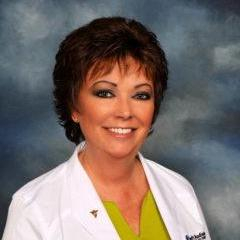 Latest posts by Debra Swift, BC-HIS
(see all)
Tinnitus is an unpleasant and often disruptive symptom that over 50 million people experience. It describes noises that are heard internally without the presence of external sources of sound. These sounds are commonly described as buzzing, ringing, clicking, or whistling which can be heard in one or both ears. 
Tinnitus is not a medical condition itself but it is usually an underlying symptom of a health concern. It can be experienced mildly and infrequently or profoundly which can significantly impact daily life. By being aware of the signs of tinnitus, you can protect your hearing and overall health.    
Signs of Tinnitus 
Tinnitus can be a temporary response to absorbing loud noise and you have likely experienced it after leaving a noisy setting (concert, sports game etc.). It can also be a chronic symptom that needs to be evaluated and addressed. Common signs of tinnitus include: 
Persistent ringing sound:

one of the most common signs of tinnitus. This ringing like sound is experienced when there are no external noises or sources of sound in the environment a person is in. So only the person with tinnitus hears this sound. 

Perception of background music:

hearing snippets of music is another sign of tinnitus. This is experienced when there is actually no music playing in the environment but the tinnitus manifests as hearing music like sounds. 

Hearing a thumping like noise:

this specific type of noise can indicate pulsatile tinnitus which is a rarer type. 

Changes to hearing:

tinnitus can impact hearing capacity so not being to hear as well, struggling with specific sounds, hearing is more sensitive etc. are common effects and also indicate hearing loss. 
In addition to knowing the signs of tinnitus, it is important to understand what can lead to its development. 
Common Causes 
Tinnitus can be caused by a variety of factors including the following: 
Hearing Loss:

impaired hearing is the most common cause of tinnitus. According to the

Hearing Health Foundation

, 90% of all experiences of tinnitus result from an underlying condition of hearing loss. Hearing loss is the third most common chronic health condition that people navigate today. Affecting nearly 1 in 5 people, hearing loss can be caused by existing medical conditions (hypertension, cardiovascular disease, diabetes, stroke etc.), aging, exposure to loud noise, and genetic history. 

Absorbing Loud Noise:

one time or consistent exposure to loud noise can cause tinnitus and hearing loss. Noise that is above 85 decibels is considered potentially harmful to hearing health. Loud noise can damage the hair cells in the inner ear which play an integral role in how we hear. When these hair cells lose sensitivity and/or die, it can trigger tinnitus and subsequently hearing loss. 

Medical Conditions:

the health concerns that can contribute to hearing loss can also produce tinnitus. Additionally, medications like antidepressants, antibiotics, and over the counter medications like aspirin can also cause tinnitus. 

Earwax Accumulation:

 

a buildup of earwax in the ear canal can cause an infection which can cause temporary tinnitus.

 
It is important to be assessed by your doctor who can diagnose any underlying conditions you may be experiencing and unaware of. In addition to treating medical conditions you could be navigating, there are ways to minimize the impact of tinnitus. 
Tips to Manage Tinnitus 
There are useful ways that tinnitus can be managed, preventing it from taking a toll on daily life. A few tips include: 
Reduce Stress:

stress can exacerbate tinnitus so finding effective ways to navigate stress can be really useful.

 

Use Ambient Noise:

quietness can amplify tinnitus and cause you to focus on it even more. Creating ambient – using a white noise machine, playing background music etc. – can mask tinnitus. 

Reduce Exposure to Noise:

by actively avoiding loud environments and choosing quitter settings. Also, reduce the impact of loud noise by wearing protective gear like earmuffs, headphones, ear plugs etc. 

Quality Sleep:

tinnitus can disrupt sleep and lack of sleep can intensify tinnitus, creating an unpleasant cycle. Try to create the best conditions to get quality sleep – adjusting lighting, comfortable bedding, creating sleep routine etc. 

Exercise:

increasing physical activity reduces stress, enhances energy, can help with sleep which reduces the impact of tinnitus. 
If you've been struggling with the frustrating symptoms of tinnitus, we're here to help! Contact us today to learn more about our tinnitus treatment offerings and how they can benefit you.