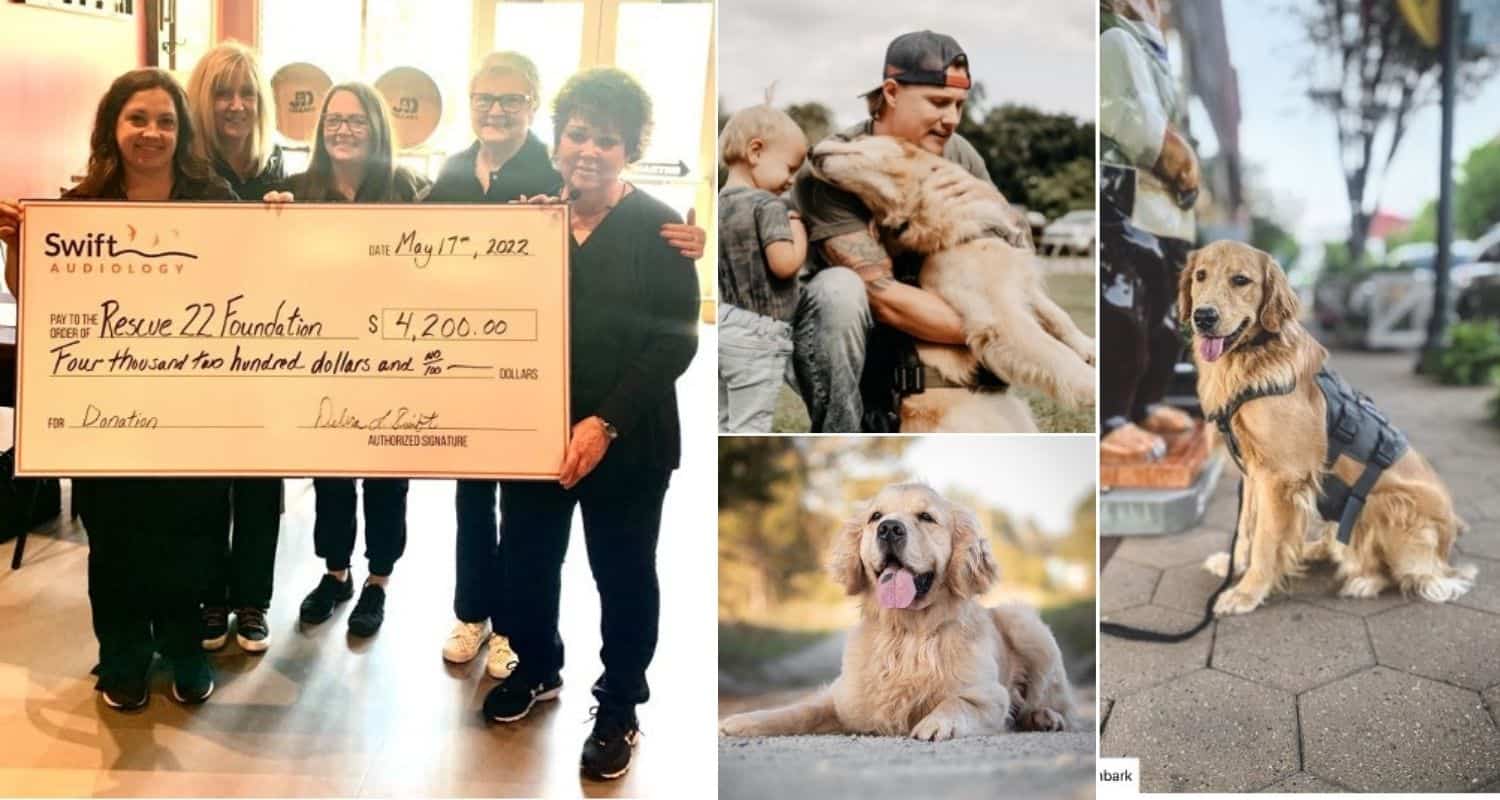 Swift Audiology – Strong Supporter of Rescue 22 Foundation, Providing Service Dogs to Veterans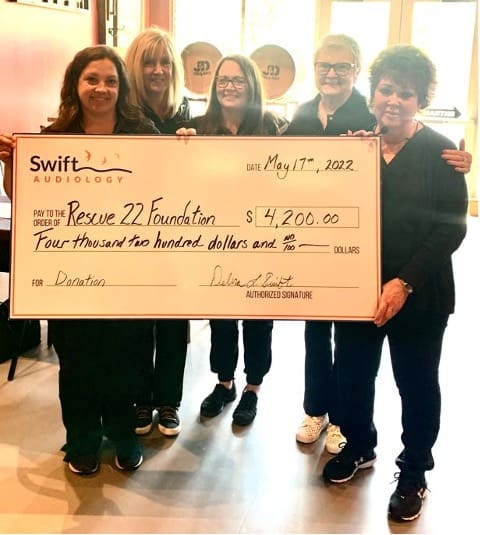 In July 2021, Deb Swift of Swift Audiology made a decision to give back to those that have served our country and protected our freedoms.  For each hearing aid sold a portion of the sale is set aside to give to the Rescue 22 Foundation. These funds help to offset the $25,000 cost to train a service dog.  With our most recent donation of $4,200, since July 2021 the company has donated nearly $10,000 to support this cause.
Angela Connor, Executive Board Chair, CFO, and Co-Founder of Rescue 22 is the daughter of a Vietnam Veteran and saw firsthand the effects of war.  When asked what the 22 stood for, she replied, "The 22 represents 22 veterans we lose to suicide a day."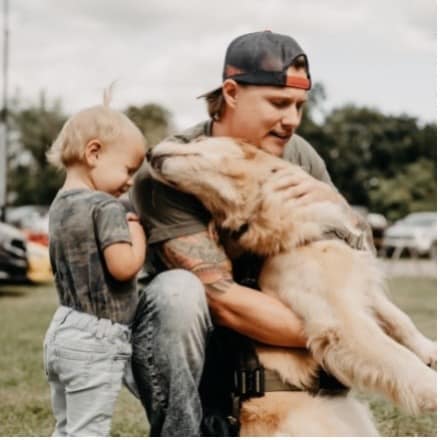 Rescue 22 Foundation provides psychiatric, mobility, and medical service dogs to our veterans at no charge and without geographic restrictions. Service dogs meeting the needs of veterans diagnosed with Post Traumatic Stress remain our most requested type of dog. Currently, the VA does not provide funding for service dogs for PTS, TBI, or other non-mobility diagnoses.
The dogs are an important tool to combat depression, anxiety and other challenges associated with PTSD.  There are currently 10 veterans within the Pittsburgh region on the waiting list for a service dog.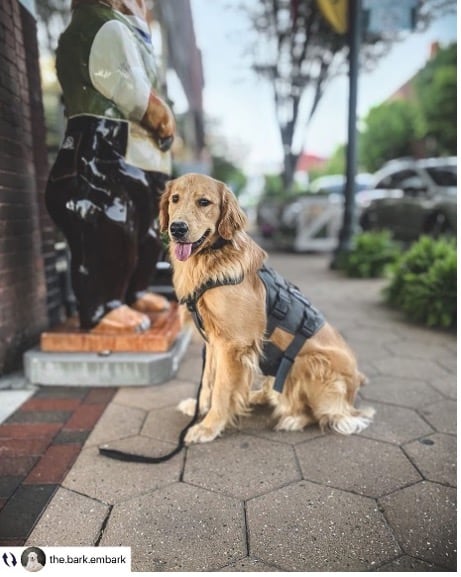 Swift Audiology is a proud supporter of the Rescue 22 Foundation. We have and will continue to commit monies to the organization for each hearing aid sold. We helped fund a service dog for Josh a local Pittsburgh Veteran.  One of the two dogs featured above is being trained will be for another veteran in our area.  Our veterans have given so much – it's time we all do our part to give back.  Call 724-222-9010 or visit www.swiftaudiology.com to learn more.