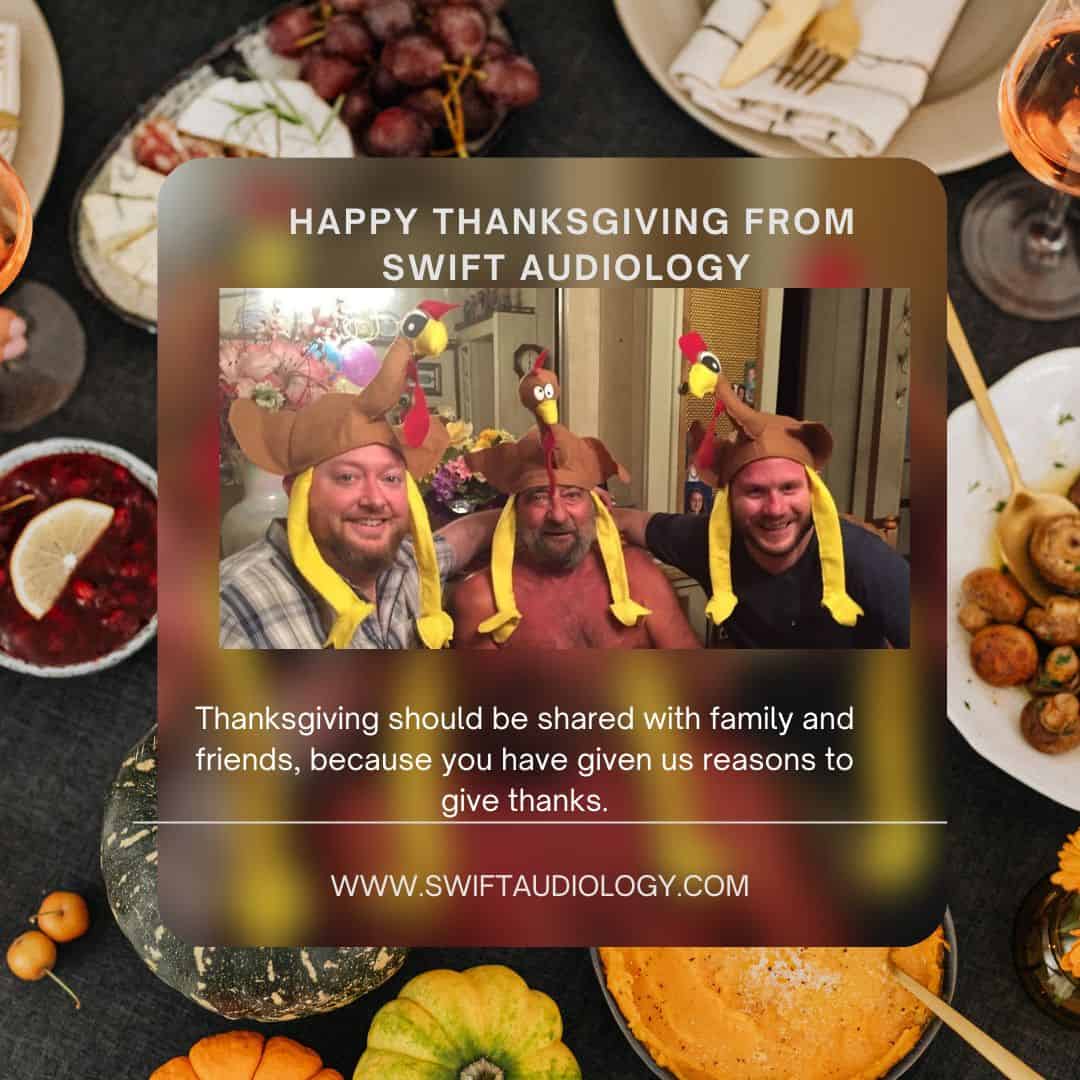 Thanksgiving Blessings
As we approach Thanksgiving, I stop to count my blessings.  Laughter around the table can be found during these special family times.  At its heart, the holiday holds a deep sense of gratitude. It is as it sounds, a day to "give thanks." There is a connection between generations and conversations abound.  But for those with hearing loss – you lose that connection of sharing stories and participation in conversations.
We will have two empty chairs around our table this year as this Thanksgiving will be the first holiday without both my parents.  But the memories made and the laughter shared will remain in my heart forever.  Mom and Dad you are so missed.  We love you…Deb, Cheryl, Crystal and Connie.
This is WHY "Hearing Those We Love" matters so much.
How thankful we all are for the "gift of better hearing". Hearing aids, along with Professional Care and Services, offer an active and "in touch" way of life. If you are a Grandparent with Grandchildren of any age, never underestimate the valuable role you play in their lives by communicating with them. Fortunately, I am blessed to be a Grandmother now and my life is so fulfilled.
Maintain your cognition by feeding your brain with all of the information it needs to stay sharp. A hearing evaluation by a qualified Hearing Healthcare Professional, will give you the information and guidance you need for help with your hearing. "If the Eyes are the window to the soul, then surely our Ears are the doorway to our heart".  Don't miss out on these special moments.
Call Swift Audiology to schedule a hearing evaluation and take a pair of hearing instruments home for a test drive! No risk and obligation. Experience the Beauty of Better Hearing! Do it for YOUR loved ones.
Wishing you all a Blessed Thanksgiving.
Debra Swift
Founder of Swift Audiology